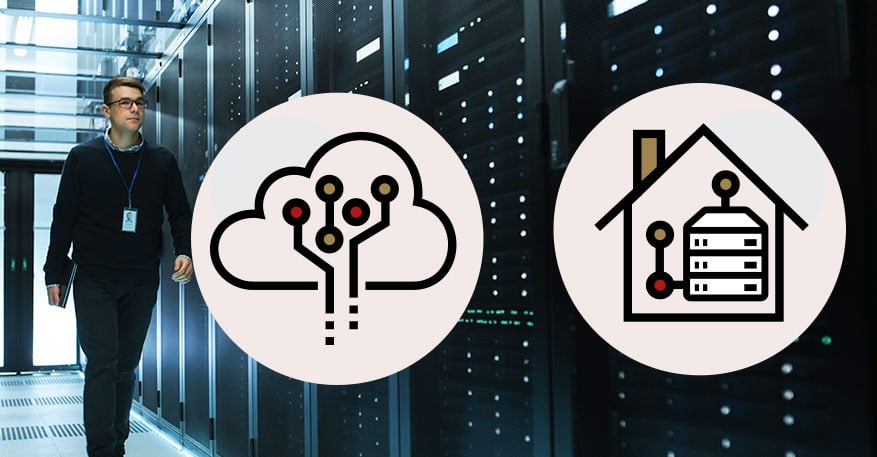 You may already be familiar with the difference between cloud-hosting and on-premise hosting, and have heard about the overwhelming trend of organizations moving to the former.
The learning management industry is no different; according to a 2015 Capterra study, 87 percent of respondents use a web-based LMS, while only 13 percent have an on-premise or installed system.
But this doesn't mean cloud-hosting is the best option for everybody. As is true with so many of the features and capabilities of an LMS, it depends on what you're looking for.

Hosting an LMS on premise has advantages that can be overlooked and undervalued in the mass exodus to cloud.

There may be few LMS providers who offer this option, but many organizations need it.
Are you one of them?
In this blog post, we dive deep into on-premise hosting—what it is, what its benefits are, and who are the best candidates for this LMS hosting option.

What is an on-premise system?
There are different terms associated with this option:
An organization will buy the LMS system up front, and it's theirs forever— hosted on their local systems or with third-party hosting. They have the option to pay the LMS provider for annual maintenance to get tech support, updates, and upgrades, but many have internal IT teams to cover this.
Perpetual licensing is another associated term, and it refers to when an organization purchases the LMS license. This option is a popular model for self-hosted, on-premise installations of enterprise software.

Who needs self-hosting?
On-premise/self-hosting makes sense for large organizations who have:
In-house IT departments

Resources for implementation and maintenance

Strict security requirements

High volume use
Why host on premise?
Companies who want on-premise hosting for their LMS (banking, financial services, government agencies, etc.) are usually looking for controlled environments to store proprietary or sensitive information.
Hosting on premise means that an organization has complete control over their LMS hosting environment. This is attractive to many organization for five main reasons:
Strict operations processes


High customization potential

High scalability

Control over security procedures and processes

Integration with other installed systems
Strict operations processes
An on-premise or self-hosted LMS can be the answer when your organization demands strict control over upgrade and release schedule to meet requirements such as 21 CFR Part 11 regulations or ISO requirements.
High customization potential
With on-premise hosting, you can use the LMS however you want and customize it endlessly (although you will need an LMS core platform that has that kind of flexibility).
High scalability
When you've got the LMS license, there is no limit to the number of users on your system, and there's no cost to add more.
Control over security procedures and processes
With self-hosting, your LMS lives at home (or on a private server), which means it's in a predictable server environment. No changes (updates, overhauls, maintenance, etc.) will be executed without your say-so, and all data and operations stay behind your firewall.
With an in-house server, your IT team minimizes downtime and schedules maintenance based on your schedule.

Integration with other installed system
If you already host other management software (talent management or HR), the implementation and integration of one more system is relatively easy.
---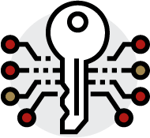 Schedule a requirements review with a Ziiva technical consultant
See also:
Five IT points to consider when changing your LMS
Changing your Learning Management System (LMS) can present a number of IT challenges and questions.