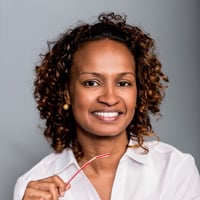 Anna needs a system that supports blended learning since she utilizes online learning, classroom sessions, web casting, and 3rd party resources in her consulting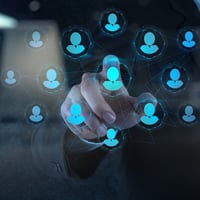 Joaquin's current LMS doesn't integrate with Salesforce; he is looking for a way to have his LMS and his CRM connect easily.

Rithika has many clients, all over the world; she wants a system with an SSO, as well as tech support that can relieve the burden of managing all of her end users' needs.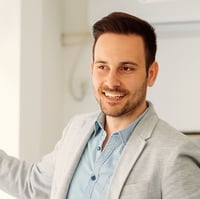 Arnie is a designer by trade, so he wants an LMS that will blend in seamlessly with his own website's detailed and specific branding.
We know you don't have an unlimited budget -- with our flexible billing options and top-notch team, we will configure a training system unique to your specific needs, and well within your means.
Consulting solutions:
Ziiva has experience working with consultants in all types of fields, from grant writing, to logistics, to biopharmaceuticals. We make it our priority to learn about you and your unique library of knowledge so we can give you the LMS you desire.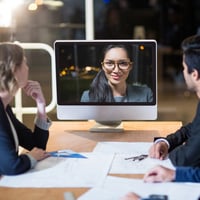 Ginny's business thrives on the training she offers, especially her live session talks. In order to keep up with the demands of a rapidly expanding business, Ginny wants an LMS that supports classroom and online learning so she can upload videos of her live sessions, expanding her reach without compromising her time.
Ethan provides EAP services to his extensive client list, and desires an LMS that will help him target, deliver, and track the appropriate training for employees. Prosperity Learning Management System integrates with CRMs like Salesforce, ensuring your clients' training information is automatically synched – including customized data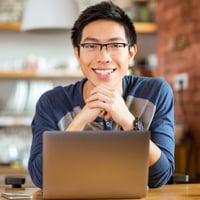 Kiyoji's top priority is creating the learning content for his clients; he is seeking an LMS partner that supports blended learning with classroom, online, webinar, and OTJ training – and one that will also take care of the technical side of support, both for him and his end users.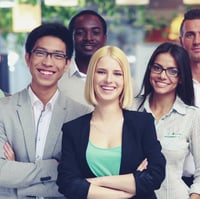 Lucia's client needs their marketing team to complete training in order to be certified on the company's branding rules, before being able to produce marketing materials. Information learner profiles are created automatically in the LMS from their customized work platform, and certification results are passed back to the client system in real time, enabling the user to begin work as soon as certification is complete.
Support for our consulting customers:
White Labeling
You'll get a Learning Management System that takes care of all the work of training and tracking, while keeping your branding front and center.


Have Multiple Customers, One System
With Prosperity, you can offer a multi-tenancy solution, giving your different customers (or your customer's customers) their own content, branding, business rules, access to data, and workflow.


Seamless Integration with Other Systems
With decades of experience integrating software, our team of experts can give your customers a seamless experience between systems such as Salesforce, HR, shopping carts, and even internal home grown systems.



Support for your Administrator and Learners


Our technical support ranks among the best in the industry. We provide direct support to your administrator and your learners. Our exclusively U.S.-based team knows our clients by name, and is available to answer your questions and help you get the most out of the system.
Flexibility


Customize your LMS to accommodate a multitude of training needs, as well as provide platform sharing, community engagement, and accessible content to employees, vendors, customers, and other targeted groups within your industry.


Efficiency
Our team is committed to helping you reduce administrative time and costs and streamline your training and eLearning programs. Automated email notifications and reminders about training deadlines, as well as automated assignation of employees to their proper training – based on job role changes and/or certification requirements – will save your most valuable resources.



Special Requests


Prosperity is dedicated to providing tailored Learning Management Systems to each of our unique clients. With the ability to customize a system to your specifications, we enable you to provide the eLearning you desire, while maintaining your brand and content.



Documentation and Reporting


Easily provide specialized reports for each of your customers. Have reports FTP'd or emailed to your customers. Have a customer specific dashboard for your customer's management team.
---

Why do we do it?
Our mission is to improve people's lives and jobs through access to knowledge.
We enjoy creating and providing software that helps you do your job better.