As you set up a new LMS, you may have to integrate with 3rd-party HR systems (like ADP), CRM systems (like SalesForce), Association Management Systems (like Abila, formerly Avectra), or other platforms.

While every setup is different, we've pulled together four issues that frequently arise during this process, and suggestions for how your LMS partner can work with you to solve them.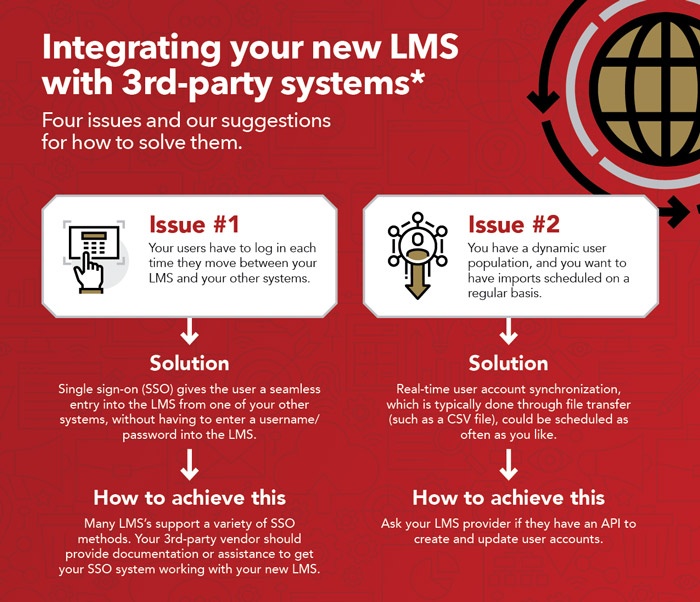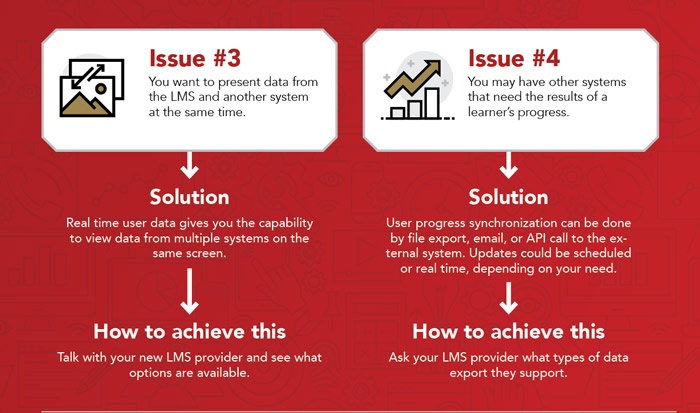 See also:
Five IT points to consider when changing your LMS
Changing your Learning Management System (LMS) can present a number of IT challenges and questions.