An LMS unlocks proactive time and offloads administrative tasks, but can it help you grow or help sell your content?
Will it work for you? Is it worth the investment?
Use our

LMS checklist

to help guide your decision.
By identifying your unique needs and workflow requirements, you can decide…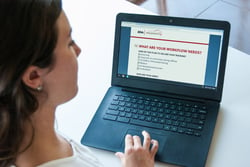 which LMS-supported pricing model would match your business model
Prepaid course codes

Pay-as-you-go

Base hosting fee + individual students

Support bundles

Packaged pricing bundles
if the automation offered by an LMS will help you sell your content and grow the business
Automated on-boarding and training

Automated messaging to users
Technical support for your end users

Automatic tracking, application of state certs and requirements

Automatic data collection of potential students and students
if you would benefit from working closely with an experienced LMS partner
Get the LMS checklist for content vendors — we'll send you the link automatically.