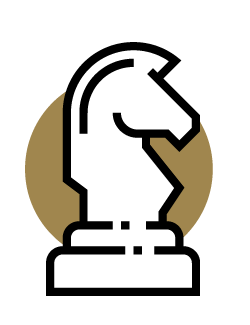 A good Learning Management System (LMS) helps your company meet its defined goals and realize its return on investment.
How do you choose an LMS partner that fits you?
These questions can help guide you as you make this decision.
For more personalized information about this process, contact us.
Choosing the right LMS partner for your…
Size
How many users do you serve?

How many departments in your organization need to use the system?
---
Prosperity response:
Whether you serve fewer than 50 users or more than 5,000, Prosperity handles all with easy elegance. No matter your size, we are committed to personally supporting you every step of the way.
Company culture
Do you prefer to customize your system so it works exactly the way you want?
- or -
Do you prefer a simple and adaptive "out-of-the-box" system?
---
Do you want to pick the best system for each function?
- or -

Do you want one system that will perform all functions, even if some pieces aren't custom fit?
---
Do you prefer the same system across all departments to encourage cross fertilization?
- or -

Do you prefer each department have a system customized to their granular needs?
---
Do you prefer to work with large vendors?
- or -
Do you prefer to work with small vendors?

---
Prosperity response:
Prosperity LMS provide best-of-breed customizations, whether you want standardization across all functions, or customization at a more granular level.
Configurable and adaptive, Prosperity will help you meet your goals.
Support needs
(administrative & end-user)
Do you prefer (or require) a system that is hosted (SAAS—Software as a Service)?
- or -

One that is installed on your own network?
---
Do you have the internal administrative skill level to implement, manage and integrate an LMS into your workflow?
---
Do you have the resources to interact with each learner/user?
- or -

Would it helpful to have a partner to assist in user support?
---
Prosperity response:
From system implementation and launch to day-to-day maintenance, we are here for you and your learners/end-users..
Cost model
Do you have a consistent user population and consistent usage?
- or -
Does your user population and usage fluctuate?
---
Will only a fraction of your students be using the system in a given year?
- or -

Will everyone?
---
Will you be charging by the course/session?
- or -

Will you be charging for a set amount of time?
---
Prosperity response:
Prosperity has pricing models that support any number of different business models, and we can work with you to find a cost effective system.
Cancellation strategy
Do you know how to extricate yourself from an LMS that doesn't meet your needs?
Will you need help from an LMS provider to retrieve your data, or can you do your own data extract?
Will you have access to retrieve your own data/uploaded content?
Can you arrange for a month-to-month payment strategy while you get your new system up and running?
---
Prosperity response:
We want to help you transition to an LMS that serves you effectively and makes you comfortable. If you choose to leave, our systems allows for easy access to your data/content. We will never, ever hold your data captive.
"
Even after purchasing the LMS, the open and reliable communication did not change. I very much appreciate the good tech support. "
"
User friendly to the layperson using the software on the front end and easy to manage by our staff on the back end. "